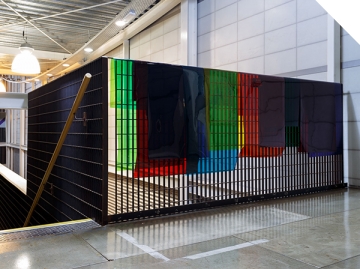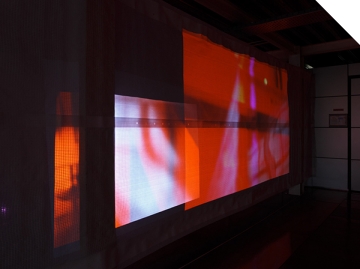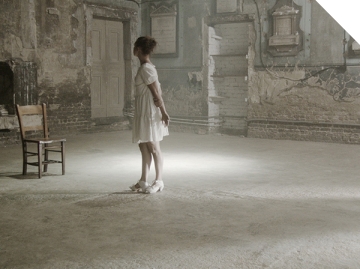 The seventh Warrington Contemporary Arts Festival launched on Friday 29 September 2017 with the announcement of the Open competition winners and a tour of the venues.
Open exhibitions
The annual Art and Photography Open competitions are on display at Warrington Museum & Art Gallery and The Gallery at Bank Quay House respectively from the launch night until the end of October.
A record number of artists submitted work, with the festival team supported by guest judge Paulette Terry Brien and Louise Giovanelli. Well done to everyone who entered and congratulations to the winners of the 2017 Open:
Art Open
Winner: Tracy Hill - Cognitive Surveillance II and Matrix of Movement II
Runner Up: Francesca Neal - Perfformiad.
Photography Open
Winner: Robert Watson - Bamburgh
Runner up: Harry Horton - Girls on Bicycle, Vietnam
Visitors to the exhibitions can help choose the winner of the Python Oakley People's Choice prize by nominating their favourite entries; voting slips are available at both venues and the winner will be announced at the close of the exhibition
The History of the Future
For the first time, Warrington Contemporary Art Festival will consist of a 12 month programme of exhibitions, installations and events. The theme for this edition of the Festival is The History of the Future.
Two exhibitions - Echo and Worn are currently on show, with more to be added to the programme in the coming months.
Sign up to our mailing list to receive the latest news and be the first to hear about our upcoming events, commissions and announcements for Warrington Contemporary Arts Festival. 
Warrington Contemporary Arts Festival is delivered by Culture Warrington with funding from Arts Council England, and in partnership with The Gallery At Bank Quay House and Warrington Borough Council.