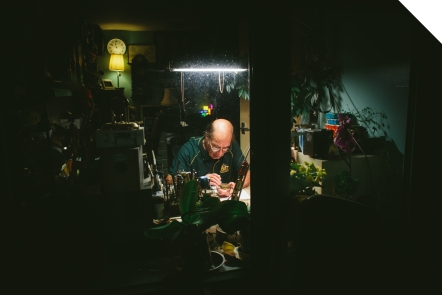 Saturday, 21 July, 2018 to Saturday, 15 September, 2018
Warrington Museum & Art Gallery
"I often think that the night is more alive and more richly coloured than the day."
 – Vincent van Gogh
At night, street lighting, partial darkness and moonlight transform otherwise every day, dull surroundings into exciting and otherworldly places full of atmosphere and dynamism.
Photography and long exposures (opening the shutter for seconds or even half a minute at a time) facilitate this transformative process and moving objects become blurred and alluring.
Night Edge is an exhibition by Warrington and Lymm photographers – Eli Regan, Estelle Cadwallader and Hazel Hughes.
The exhibition charts Warrington local landmarks at night but also the people who inhabit the nocturnal hours – the firefighters, midwives, clock repairers and transient walkers.
Venue

Warrington Museum & Art Gallery

Opening Hours:

Open: Mon-Fri 10am-4:30pm, Sat 10am-4pm, last admission 15min before closing. Closed Sundays

---