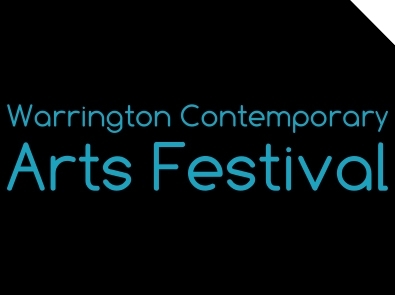 Free family-friendly events
As part of this year's Festival we have organised some fantastic interactive workshops for families throughout August. All the events are free but places are limited - so book now to avoid disappointment!
All the events take place at Warrington Museum & Art Gallery unless otherwise specified, and all children must be accompanied by an adult.
Abstract Art workshops with Gail Stubbings
Fri 3 Aug 2018, 1:45pm-4pm – Fully booked!
Fri 10 Aug 2018, 1:45pm-4pm – Book tickets here
This afternoon art workshop is suitable for families of all abilities. Gail Stubbings (Bloomingart) will demonstrate how abstract art breaks away from traditional representation of physical objects. By exploring the formal elements of art we will experiment with colour, line, shape, size, space, texture and value. As abstract means "pulled away, detached" we will look at how to dismantle a physical object and work with negative and positive space. We will discover at how you can change the balance of a composition through weight and colour. At the end of the session there will be a show and tell for those that want to share their experience.
Minimum recommended age 6 years.
---
Photography Workshop with Sophie Lee
Mon 6 Aug 2018, 10am-3pm – Book tickets here
Sophie Lee is an artist who works with photography and video. In her work she responds to new locations to create images that tell a story or ask a question.
In this photography workshop you will learn about techniques and tools essential to photography, explore your surroundings and discover new ways of seeing.
Exploring the changing environment of Warrington town centre, we will put our new found knowledge in to practice in a photo-walk, developing your eye to view your surroundings in a new way. Please bring your own camera / camera phone. You can also bring your own lunch or alternatively there are shops within walking distance.
Suitable for ages 14+
---
Breakdance for beginners with Stacey Goodall
Mon 20 Aug 2018, 10am-11:30am – Book tickets here
Have you ever wanted to learn how to breakdance? Here's your chance! Experienced contemporary dance lecturer and artist Stacey Goodall (Edge Hill University, Warrington Wolves Foundation, Velocity Dance) will take you through the essentials in this family friendly session. Suitable for ages 7+
Please note this event takes place at Pyramid arts centre.
---
Comic making masterclass with Kev F Sutherland
Fri 31 Aug 2018, 10am-12.30pm – Fully booked!
Fri 31 Aug 2018, 1.30pm-4pm – Fully booked!
Kev F Sutherland writes and draws for The Beano, Doctor Who and Marvel comics, and now he'll teach you how easy it is. After the end of a Comic Art Masterclass, everyone goes away with a comic containing a strip by everyone in the class plus an individual caricature by Kev F. Learn everything he knows, so you could leave school and steal his job! There are two sessions of this workshop being run on the same day, from 10am – 12.30pm and from 1.30pm – 4pm. Booking is required for either session.
Suitable for ages 7+
Venue

Warrington Museum & Art Gallery

Opening Hours:

Open: Mon-Fri 10am-4:30pm, Sat 10am-4pm, last admission 15min before closing. Closed Sundays

---