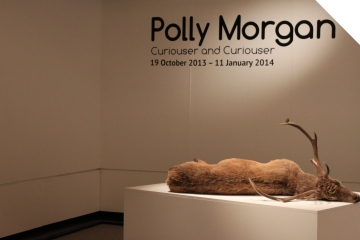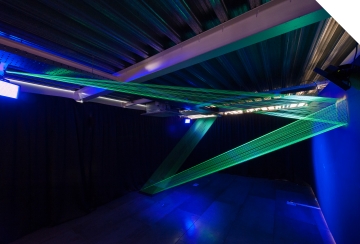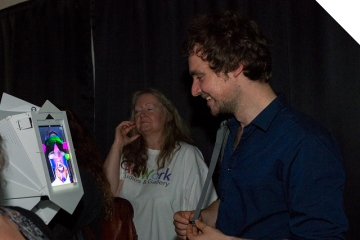 WCAF13: 18 October - 22 November 2013
Warrington Contemporary Arts Festival is a cross art form festival with a growing reputation for featuring exciting art forms across disciplines including large-scale performance, live art, exhibitions and digital installations.
The festival started with a bang on Friday 18 October with a launch night across three venues; The Gallery At Bank Quay House, Pyramid and Warrington Museum & Art Gallery. More than 300 people took part in a Cultural Crawl which took in exciting new exhibitions and installations at the venues.
 
Carol Miller, from Rainhill, was crowned the winner of the Open visual art prize 2013 with her oil canvas painting Before #1. The first prize in the Open photography competition went to John Volynchook with his photographic print River Cray. Both artists will now be given the chance to showcase more of their work in their own solo exhibitions in the town.  
During the festival art enthusiasts were also treated to a range of exhibitions including Polly Morgan's Curiouser and Curiouser exhibition which takes taxidermy into the 21st Century with a collection of still life sculptures. Polly's work has caused quite a stir recently catching the attention of Banksy, Damian Hurst and Kate Moss. Her exhibition at Warrington Museum & Art Gallery was also featured on Sky News.
David Ogle, an artist from Lymm and the winner of Sculpture Shock 2013, opened his new exhibit at Pyramid which uses beams of light to create unique temporary forms that respond to the room around them. 
People also had the chance to see the work of Warrington visual artist Tracy Hill at Pyramid, winner of the Open at Warrington Contemporary Arts Festival 2011, which is based upon research-mapping of Warrington's hidden pathways to reveal the town's lost and hidden spaces.
Claire Weetman, a St Helens artist opened her public realm installation that is a trail of street art throughout Warrington. It has been installed using jet-washing on the pavements of the town and forms a trail around the Cultural Quarter.  One very memorable moment was when Emily Speed's Brick Parade took over the Town and Wild Writes Down The Rabbit Hole featured an incredible performance from the Harlequin Dynamite Marching Band.
WCAF13 was delivered by Culture Warrington with funding from Arts Council England, and in partnership with The Gallery At Bank Quay House and Warrington Borough Council. Supported by FACT, HAB Arts, Abandon Normal Devices.
More about WCAF13